On Wednesday afternoon we spent 4+ hours in the van travelling upto Bormio in the Lombardy region near the Swiss border. Incredible scenery as we drove deep into the Italian Alps.
Bormio has long been a tourist attraction. Wiki tells me that members of the Roman aristocracy travelled to Bormio in order to enjoy warm baths in the mountainous scenery! Most of these thermal baths are still in use today an it also retains its unique medieval town centre, attracting many tourists for skiing and cycling in the surrounding mountains.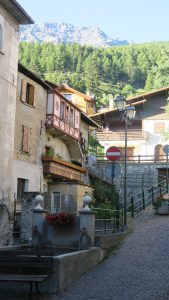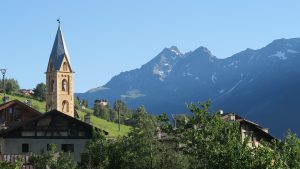 My next bike awaits…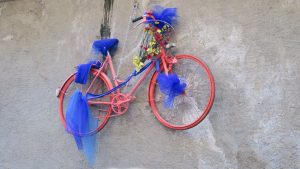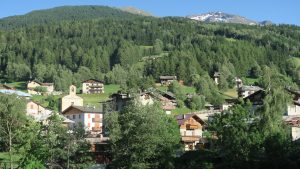 Beer O'clock after a long drive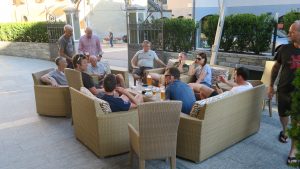 One of the classic rides in the region is Passo del Stelvio
There are three cycle routes to the Stelvio Pass: the South Tyrolean side, from Prato allo Stelvio, the Lombardia side from Bormio and the Swiss side from Santa Maria (in Val Monastero) over the Umbrail Pass.
We rode up from Bormio to the top of the pass. However, some of the more adventurous and fit then went down the Umbrail pass into Switzerland, circled around to Prato and came back up to the pass from the other side… 100km+ and 3000m+ of climbing!
Photos struggle to really do justice to the epic nature of the terrain.
We initially headed up towards this far ridgeline then turned right and followed a valley up towards the pass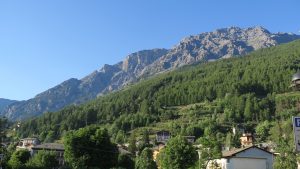 Before the tunnels…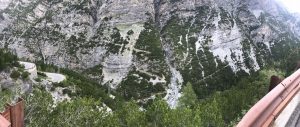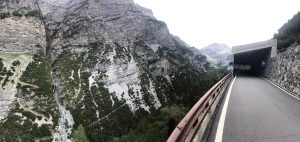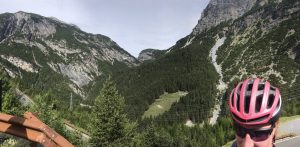 looking back towards the tunnels. Beginning of the big switchbacks…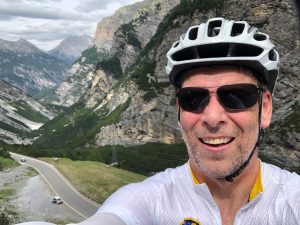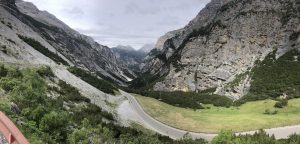 Damo grinding his way up. He only stopped once!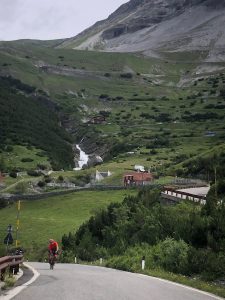 The WW1 War memorial to the Italian fallen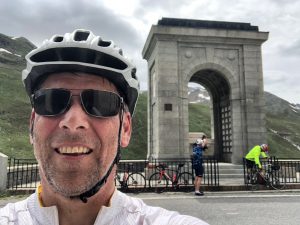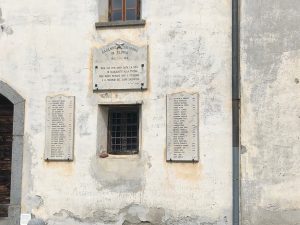 Inside the last 4km …Average climbing of 10%. Nasty!!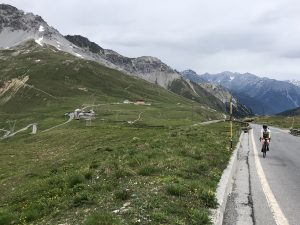 Click here for some video footage of Peter and our random mate IMG_2264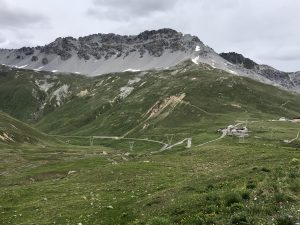 We made it!!!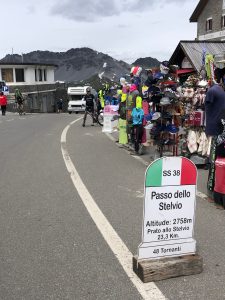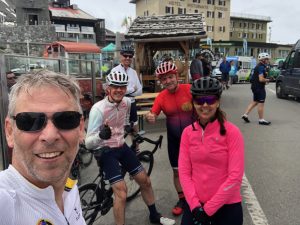 Looking down the other side, the Prato route. Steeper, longer, nastier…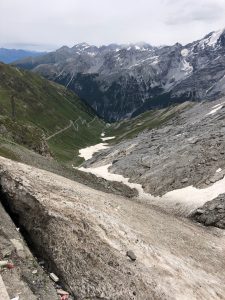 It was very cold on the way down. Megan and Ross stop by some derelict buildings near the Umbrail turnoff to warmup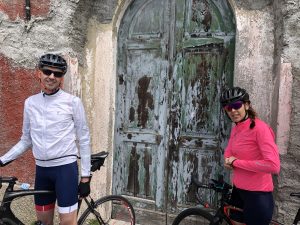 The long straight and sweeping plateau section. I got up to 73kph. Thought I was pretty cool til these two lads flew past me, probably in the 90's!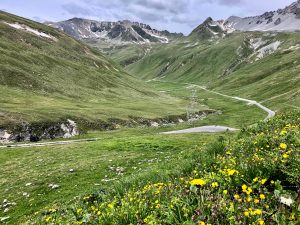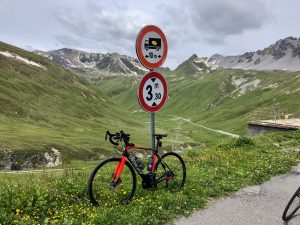 We met the quintessential alps herd of friendly cows, complete with bells…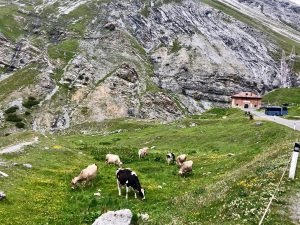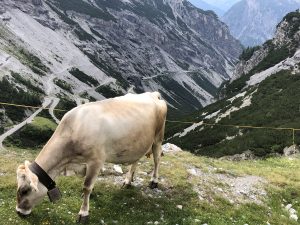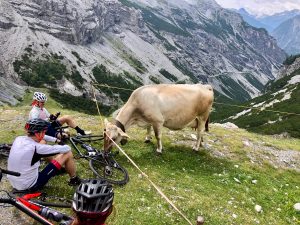 We even got a pat!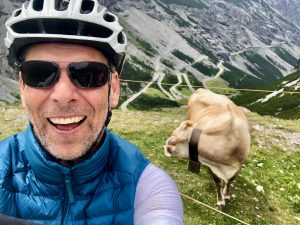 Wow…

Click here for some video footage IMG_2277
Traffic jam waiting for the tunnel light to turn green…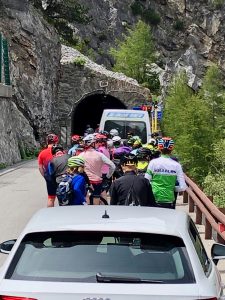 Thankyou Stelvio, that was an outstanding challenge and an amazing first ride on our odyssey.