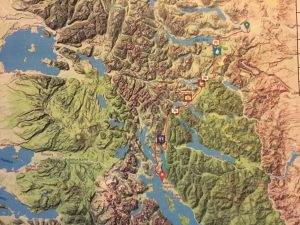 Weather finally changing, the bikes are all ready to go!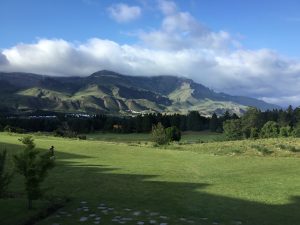 This was about the last sun we saw, overcast all day.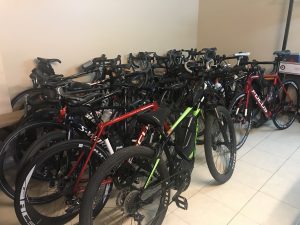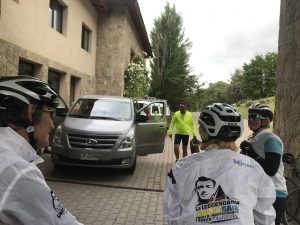 Today we rode 130 km with 6000 ft of climbing.
We started out as a tight full group from the Chapelco for the first 15 km back into San Martín. A last look this historic town, called the Gateway to the Lanin National Park.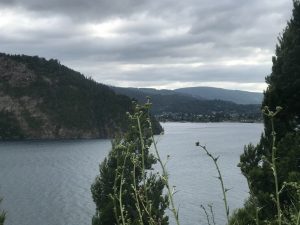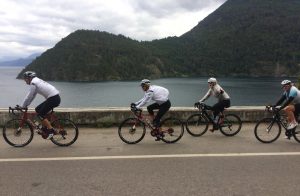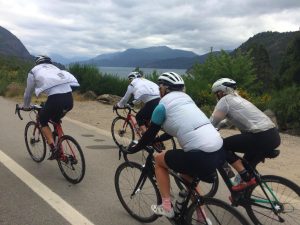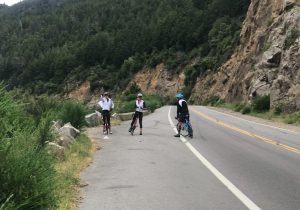 Then jumped on Ruta (Route) 40, famous  for its beautiful high rolling hills and views of the lakes and mountains. The song Route 66 came ito my head. Even though it does not rhyme, I got my kicks on Route 40!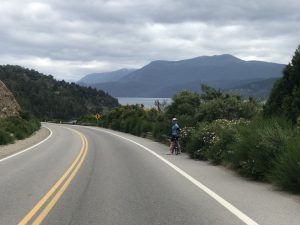 La Ruta de Los Siete Lagos
"The Seven Lakes Road" is a 140 km span of the famous Ruta 40. It is best enjoyed by bike, giving one the freedom to explore the beautiful post-glacial valleys, and pristine lakes that are located in Lanin and Nahuel Huapi national parks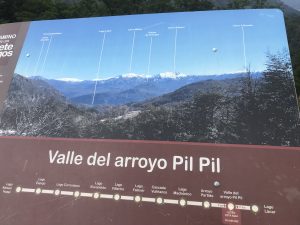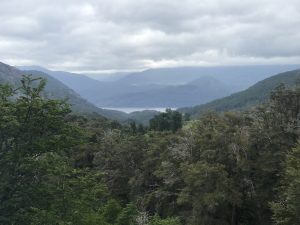 We rode away from the town of of St. Martin along the famous Siete Lagos (Seven Lakes road). We actually road past more than 7 beautiful lakes: Lago Nahuel Huapi, Lago Espejo, Lago Correntoso, Lago Escondido, Lago Villarino, Lago Faulkner, Lago Machonico, and a few more….Cascada Vunanco, Lago Arroyo Partido, Lago Lácar.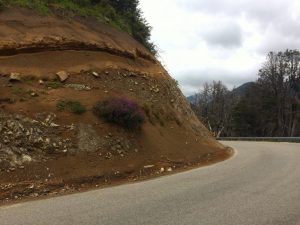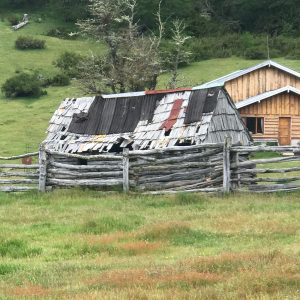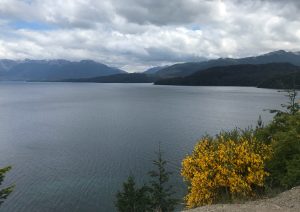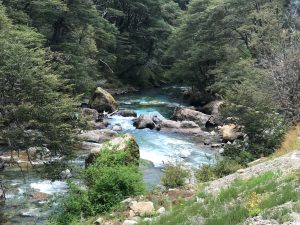 Coffee break at a little cafe near a church in the middle of nowhere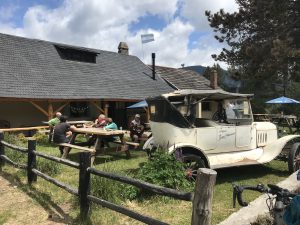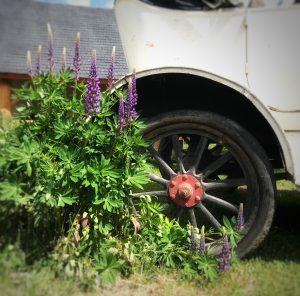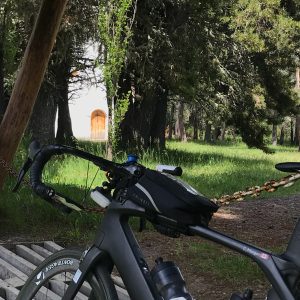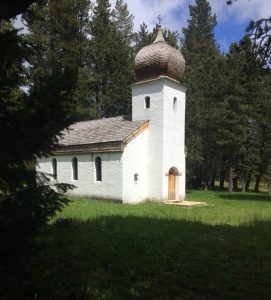 Continuing on Ruta 40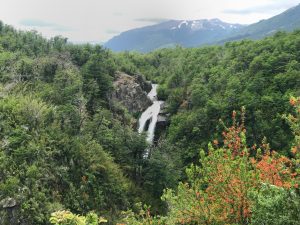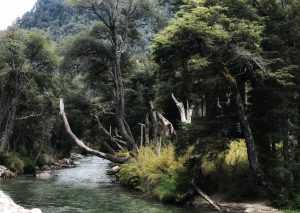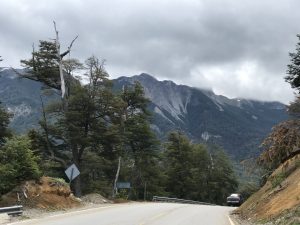 Unfortunately, a lot of the mountain peaks were cloud covered. Lupine and Broom growing wild in abundance, provided constant  colour.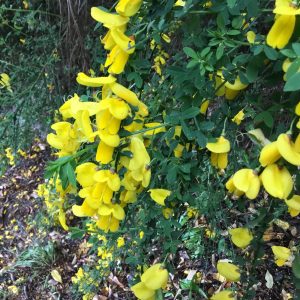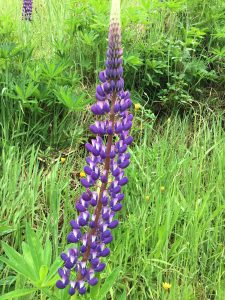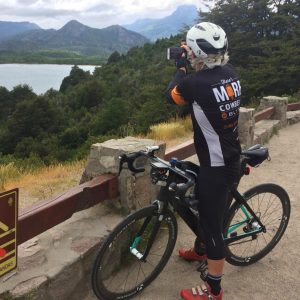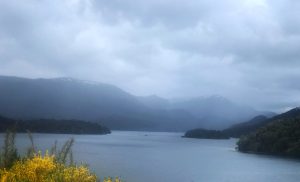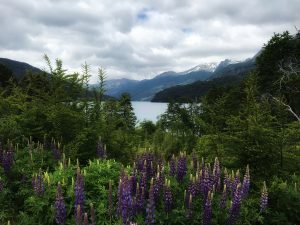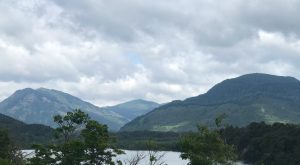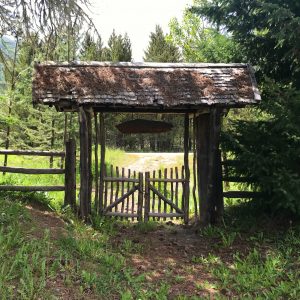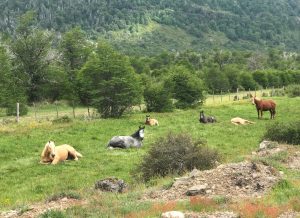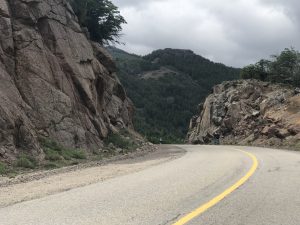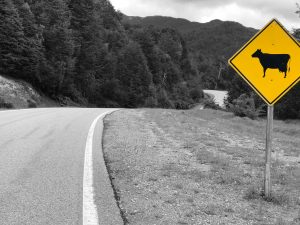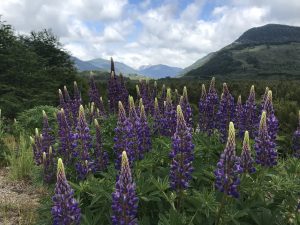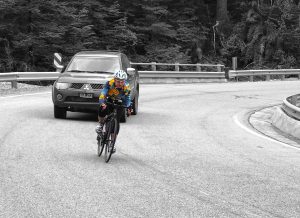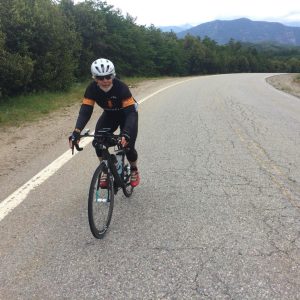 It was a magical place to ride.
Villa La Angostura
Villa La Angostura is located on the northwestern shore of Lago Nahuel Huapi. A small town with a old centre and a picturesque harbour with wooden piers and small fishing boats.
We finished the day in the magnificent Sol Arrayan hotel on and in a cliff looking over Lago Nahuel Huapi. Another architectural gem with incredible views!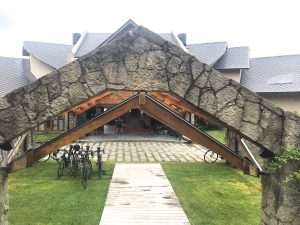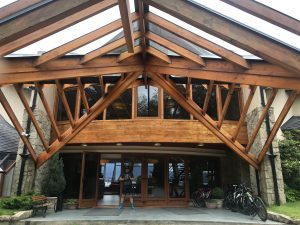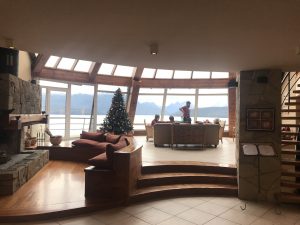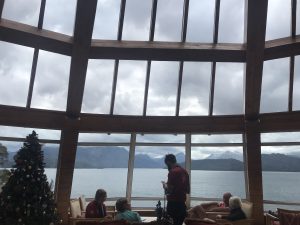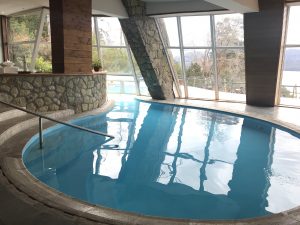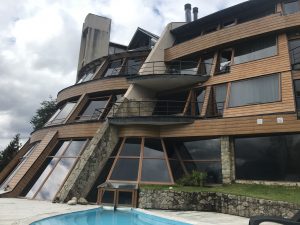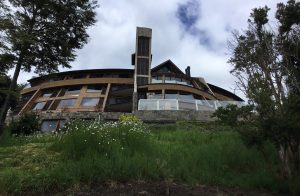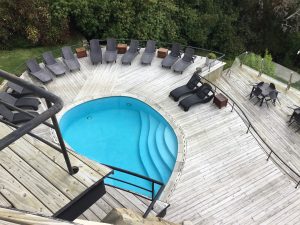 And We Ate….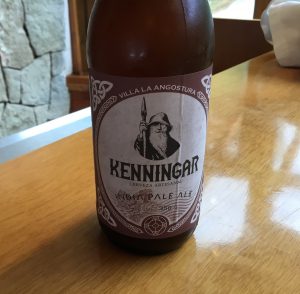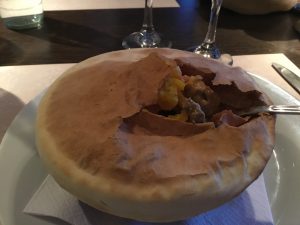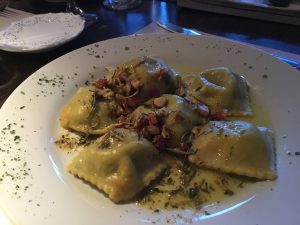 A local craft IPA, lamb pot pie an cheese and walnut ravioli.
Please support The Allie Sunshine Project's initiative, Biking4Benches
https://www.gofundme.com/biking4benches
Ola!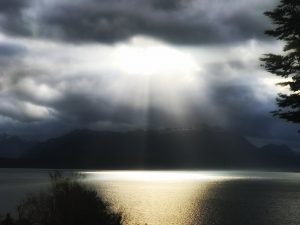 https://www.relive.cc/view/g27641361725