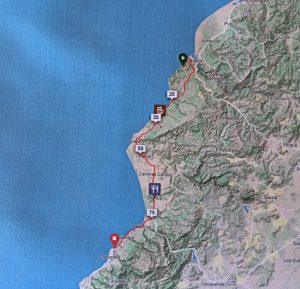 Morning brew prepared by barista Max….and Brent showed us the proper way to drink it!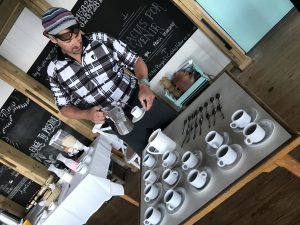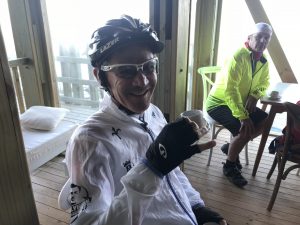 These steady tough climbs right from the breakfast table are hard, but someone has to do it! And so we did. Another century and more climbing.
Constitution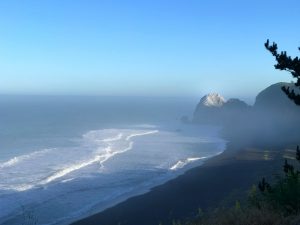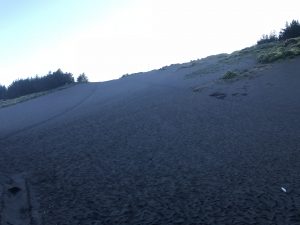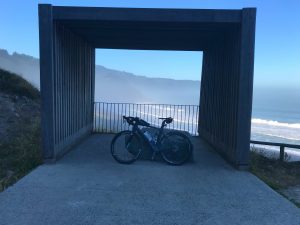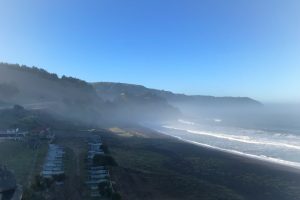 Back into Constitucion along the ridge line,we rode past lumber factories and then into the pine forests. The citizens of Constitucion are determined to  rebuild their city and there are many signs that it is.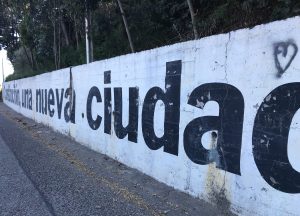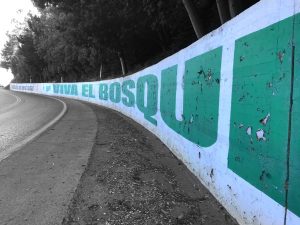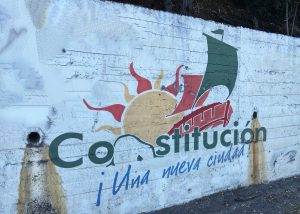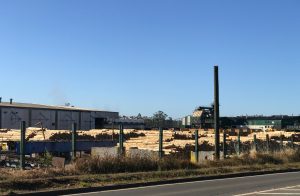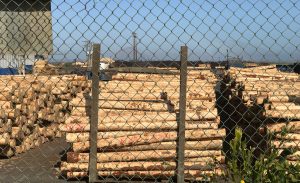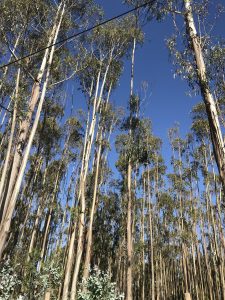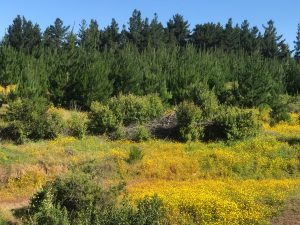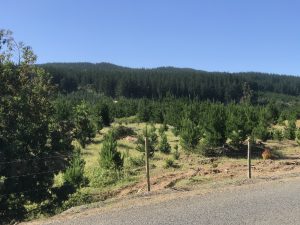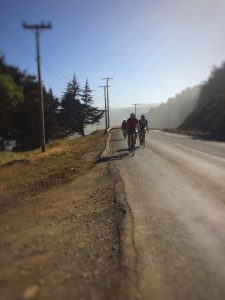 Rolling on…
This gave way to farmlands and strawberry fields. Being in the Southern Hemisphere means we are eating fresh produce….a second time in one year for Cycletooth!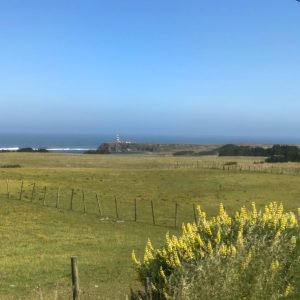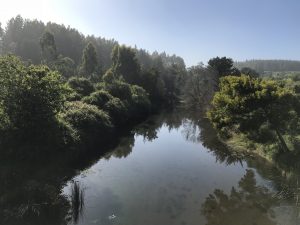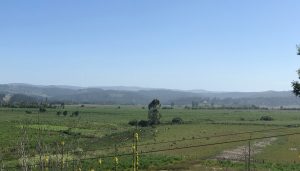 Like a lot of countries, there is a dichotomy of housing and way of life.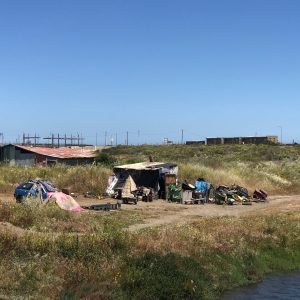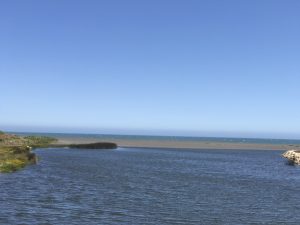 A beautiful sand beach at Pellines. More 'caletas', vendors hawking fresh seafood
Coffee at a little shop boasting of a new coffee machine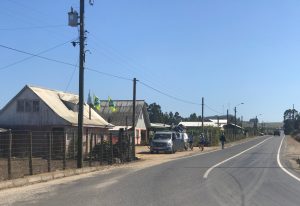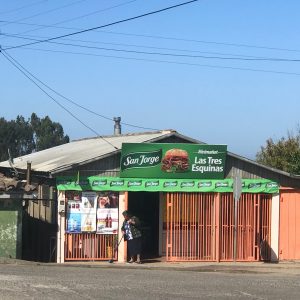 Lunch in Chanco, known for their cheeses. Chanco is a well preserved colonial Chilean town with a Central Park square.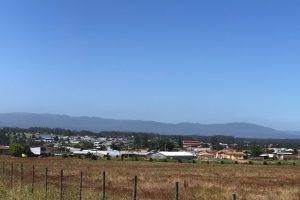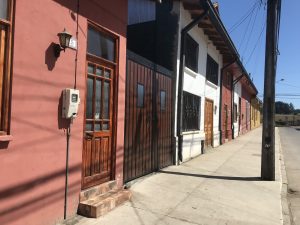 Bike Shop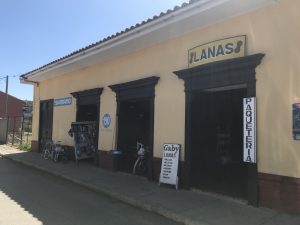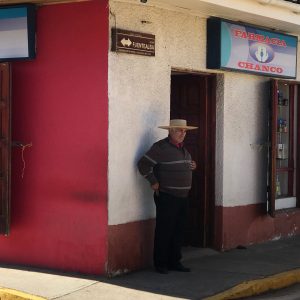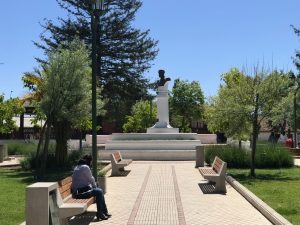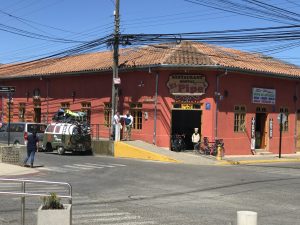 Chanco is a good place to get your wires crossed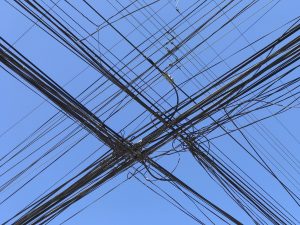 It wasn't,but could have been the origin of 'heard it through the grapevine'…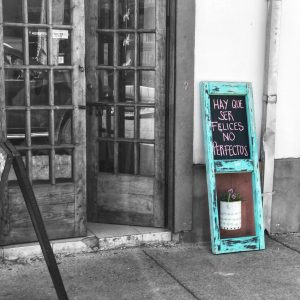 A sign board in Chanco caught my eye which reads ' Hay que sur felices, no perfectos'. Translated means 'Today is to be good, not perfect'…..a good way to live.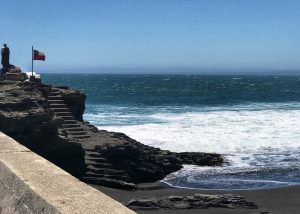 Passing through Pelluhu and more artesian markets and a welcomed ice cream stop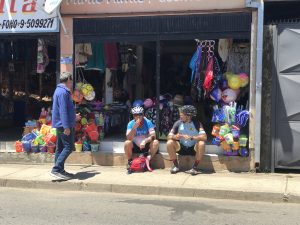 The 3 towns of Chanco, Pelluhue and our final stop, Curanipe, are all clean, bustling little places. Our hotel was just south of town but I went off on my own to check out Curanipe. The Main Street down to the harbour is jammed with calietas, small wooden kiosks with vendors selling many things including fresh seafood. A nice protected harbour blocks the seemingly endless heavy winds of the Chilean coastline. From the end of this road to a huge cross at the harbour's entrance was about 500 yards. To get to it meant walking across black sand dunes, sand stinging my face and wind pushing against me. Anything for a photo, lol!!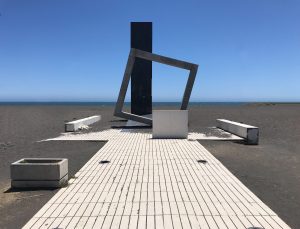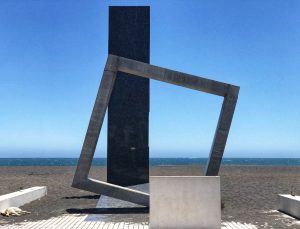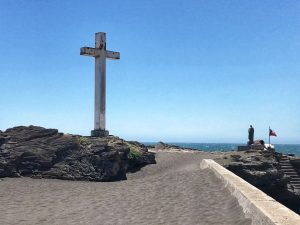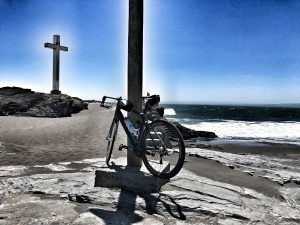 Retracing my path to the main road, another  5 km uphill brought me to a somewhat tortuous dirt road leading to the hotel

 We all questioned why the owners of this new ultra-modern hotel would not have an attractive paved entrance.

    

Another amazing view from our rooms. I stepped into the ocean up to my knees and lasted 5 seconds in the bone numbing water. The confines of the hot tub and pool were much nicer.

 

The glass walled dining room gave us a great view of the ocean

     Baked Reinetta fish

Ola! Biking4Benches