A good night sleep with the sounds of the surf gave way to another sunny but cooler day. We rode out for a leisurely 75 km, 1800 ft climb ride along the coast heading south to the city of Constitucion.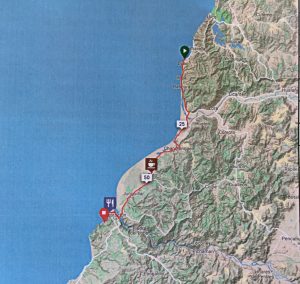 A quick photo op at The Shrine of the Lookout Rock and then on our way.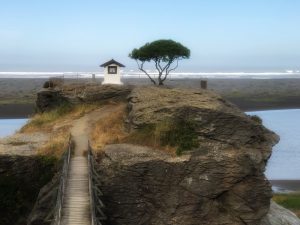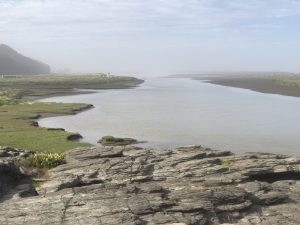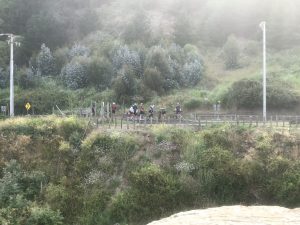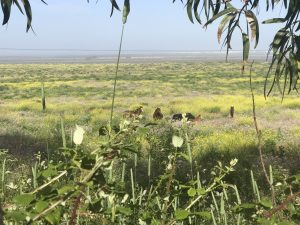 Some nice coastline scenery. Cool, huge black sand dunes harbouring lots of birds and other creatures are present…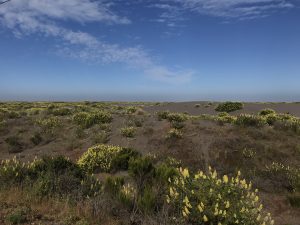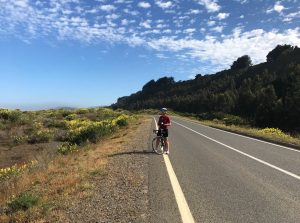 A snake having a meal in the middle of the road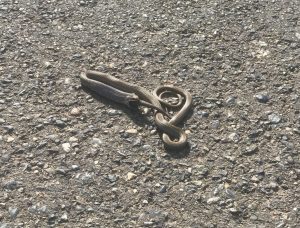 Break time in a village with signs of the earthquake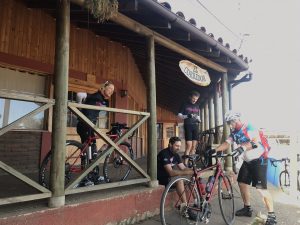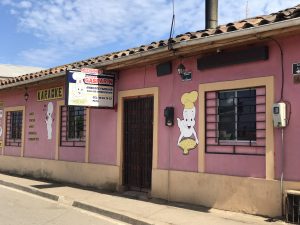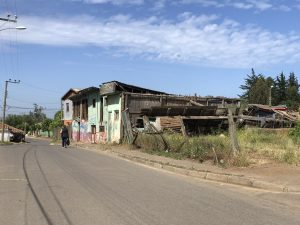 Only two short climbs on today's route crossing the Puente de Mataquito.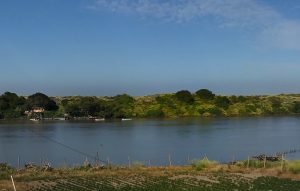 The guides routed us away from the still present devastation from the 2010 earthquake. instead, we rode along the city's harbour with lots of cool bars with live music and food vendors. We rode into town with a local, fast cycling club who were pretty excited to see us!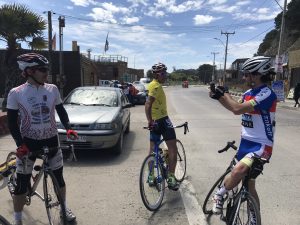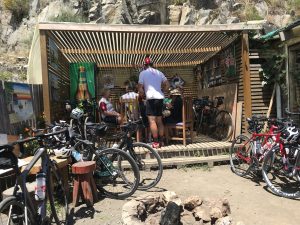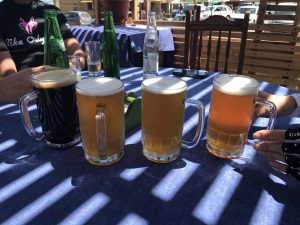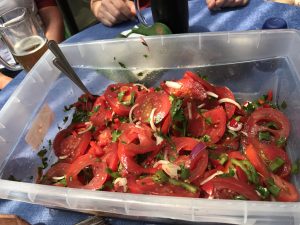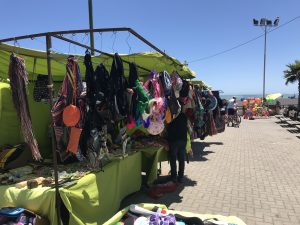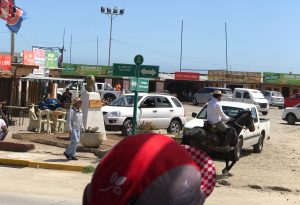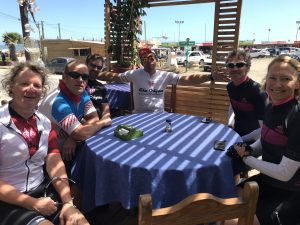 But the real highlight of today's ride was riding through the Split Rock and then the urge Elephant Rock.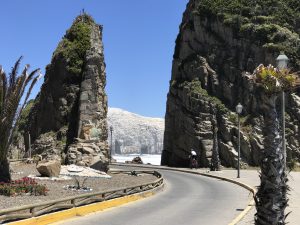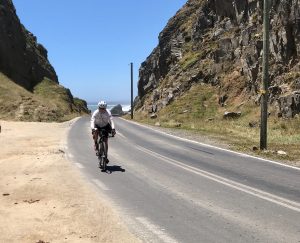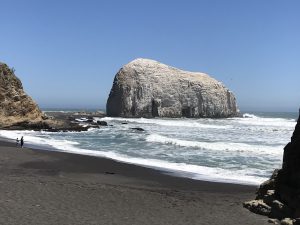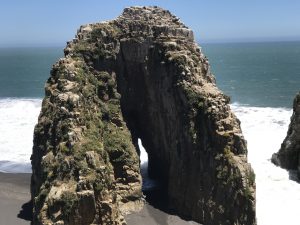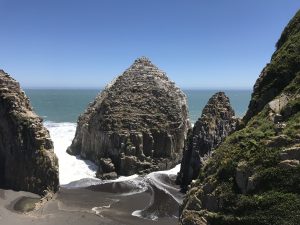 The more miles along the beautiful coast we arrived  at our Oceanside hotel.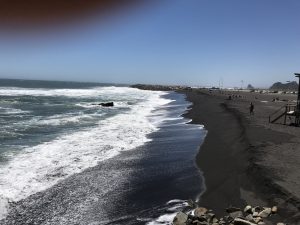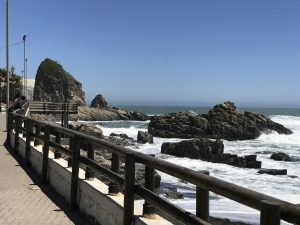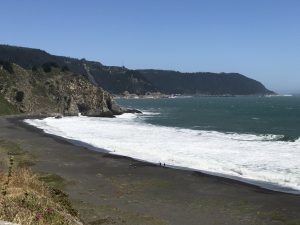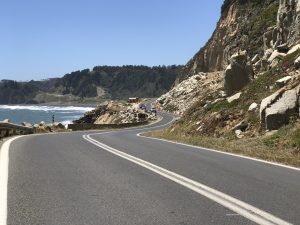 A post ride brew and get cleaned up and get read for a traditional Chilean BBQ at our hotel below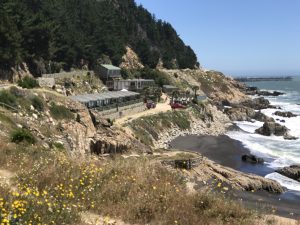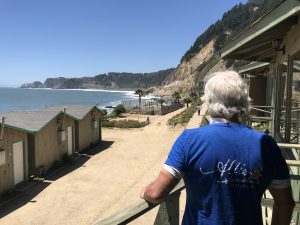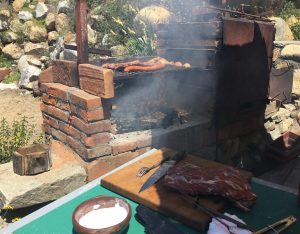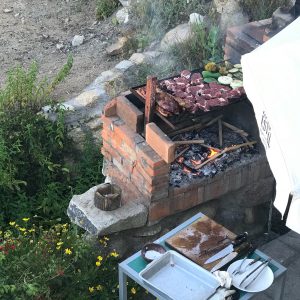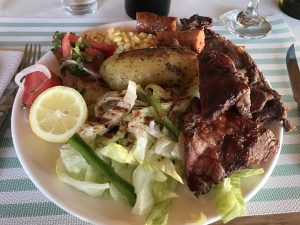 And our host family/hotel owners and chefs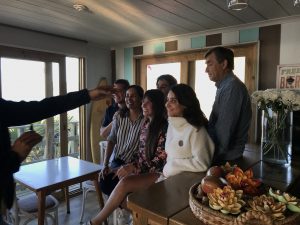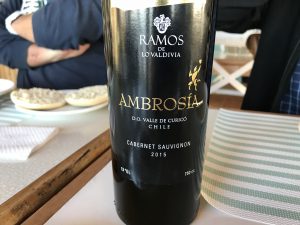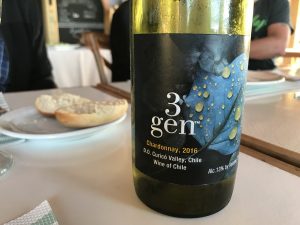 https://www.relive.cc/view/g27173689237
Ola!
NOTE: On February 27, 2010, Constitucion was hit by a 8.8 magnitude earthquake lasting 3 minutes and was one of the largest quakes  in world history. It destroyed houses, bridges, railroads and lives all over southern Chile. 18 minutes later, a tsunami with a 20 ft wave came in from the Pacific and up the city's River Maule, destroying most everything in its path. Almost total destruction and multiple deaths in this city which has been slow to recover. This is a very resliant people.