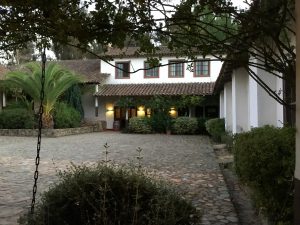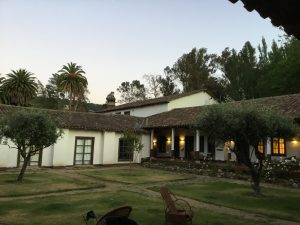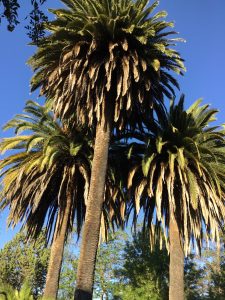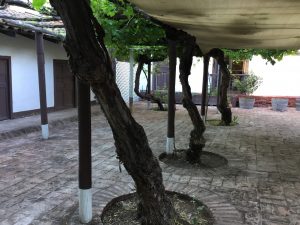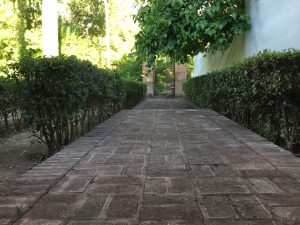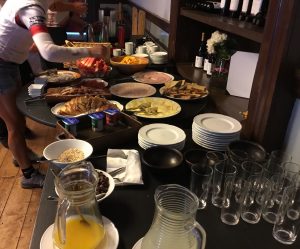 Sunrise in Marchigue, roosters crowing and breakfast is ready. We will stay inland again today for our ride to Santa Cruz.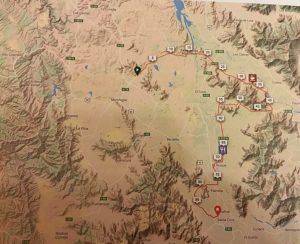 Today we followed a local bike route around the base of the Andes winding our way between the huge mountains without climbing over a single one. It was a 'relatively' easy ride today as we only climbed 1400 ft in the 100km and over smooth roads. Also I rode with 4 others in a tight pace line, stopping only to refill bottles, take photos and lunch (Chileans eat their main meal at lunch time).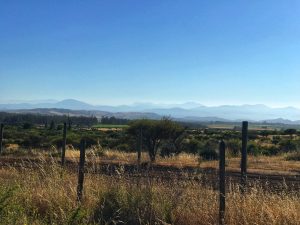 So again another day of passing beautiful vineyards and olive groves, nestled at the base of the mountains.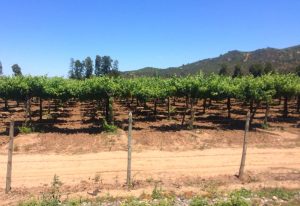 We then crossed over the catchment of the Lago Ropel river and then followed its tributaries along the Cordillera mountain range. In this rich river basin, there are a lot of honey farms, dairy farms and citrus plantations. Riding through the quaint townships of Pataguas Cerros and Pichidegua, the locals stop what they are doing and look up at this cycling train of 5 in surprise as it passes by. After a quick coffee at The Gioco Resto  in  Pichdegua, Belinda and I meet up with Bruno and Los Banditos is briefly reunited!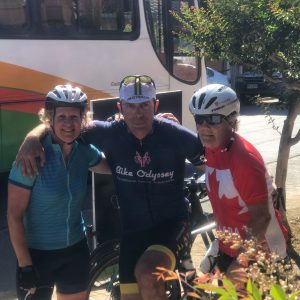 We ramp it up to our lunch stop at km 68 for a traditional Chilean lunch of empanadas,  steak and pineapple frappe.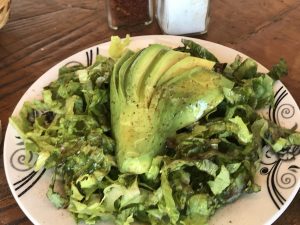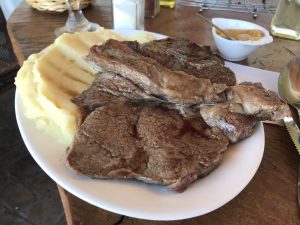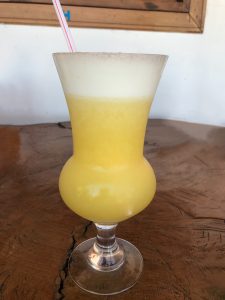 Our little team of 5 (Brent, Jane, Belinda, James and me) averaged 19.3 mph over the course of the day, including photo ops and lunch. If I wasn't with them, the speed would no doubt have been faster. Thanks 'El Primer Grupo' !
Onward to Santa Cruz
To get to Santa Cruz and avoid traffic we wound our way through the village of Is la de Yequil. We now have arrived into the heart of the Chilean wine region, Santa Cruz. It is also home to the infamous arms dealer, Carlos Cardoen.
Our Hotel Terravina is waiting for us, surrounded by vineyards with the mountains in the distance.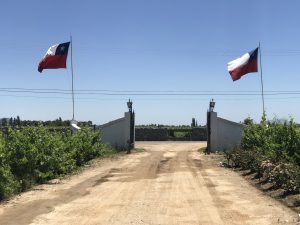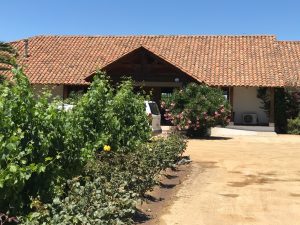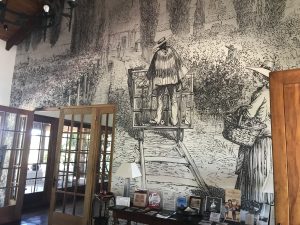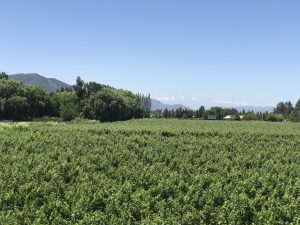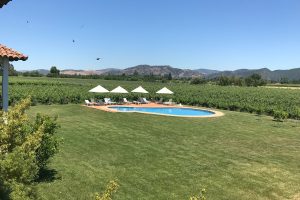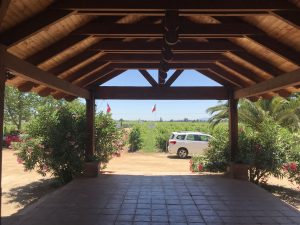 'El Primer Grupo' in the bike room, another great ride today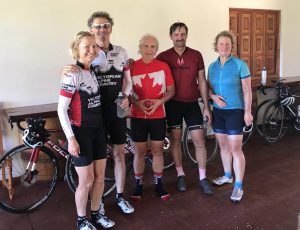 And when the whole crew gets in, hit the pool then wash the kits and hang to dry….because it is so hot and dry, the clothes dry fast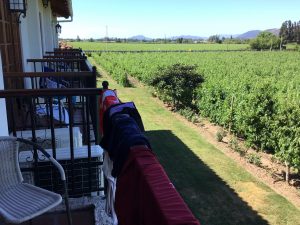 Carlos Cardoen
Around 2000, Carlos Cardoen set out to make Santa Cruz into a scenic paradise for wine loving tourists. The result is the Santa Cruz Wine Route, with a string of large volume, high end wineries.
Because he could not leave Chile due to an International arrest warrant for arms sales and bomb making, Cardoen not only became a wine maker, but also built the Santa Cruz Hotel, the Santa Cruz winery, a large museum and a wine route railway. The railway was destroyed in the 2012 earthquake.
Why Not Another Wine Tasting?
Tonight we had the awesome pleasure to have world famous Ivan de Vinonauta, ex-sommelier supreme of LaPostolle, Chile's most famous winery.
4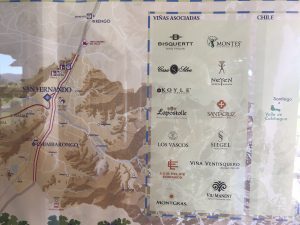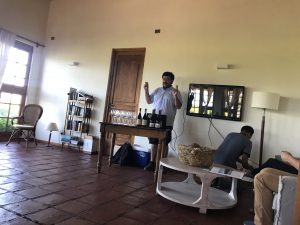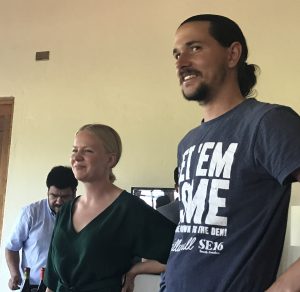 The many wine regions of Chile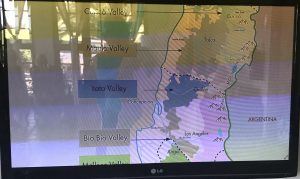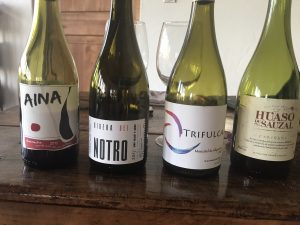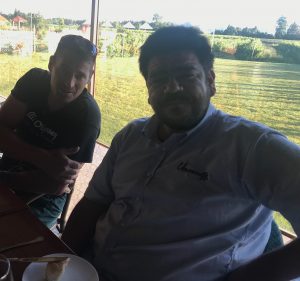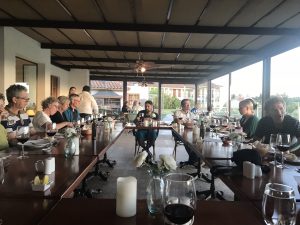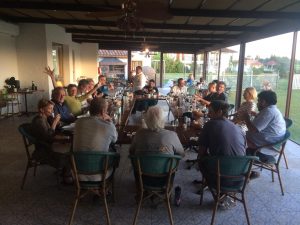 So What's For Dinner?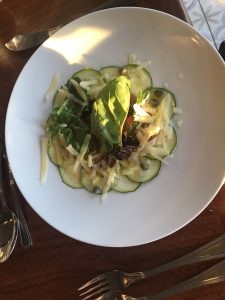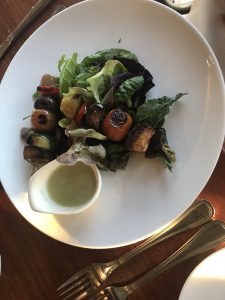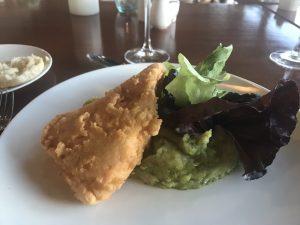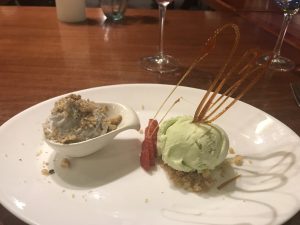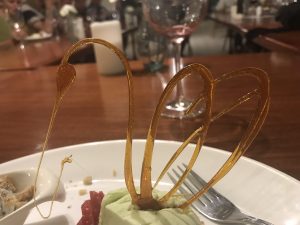 Carpaccio, Mediterranean salad, battered salmon, pistachio ice cream and almond mousse.
Sun setting over Santa Cruz…..tomorrow promises more riding, more wine and continued friendship!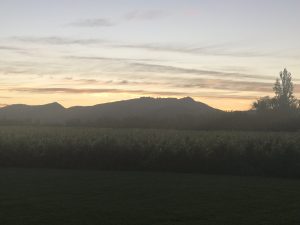 Biking4Benches 
If you think you can support The Allie Sunshine Project, please click on below to donate:
https://www.paypal.com/cgi-bin/webscr?cmd=_s-xclick&hosted_button_id=49B3Z9NRFTC7W
OLA!