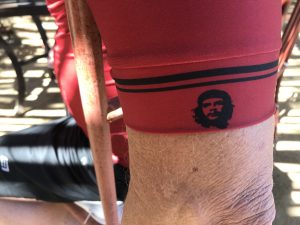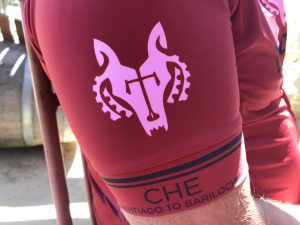 Our new team jerseys with black Bike Odyssey bibs and 'pink' socks! Can you figure what forms the Bike Odyssey logo??
Day 2 in the books, but I digress!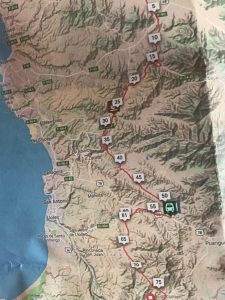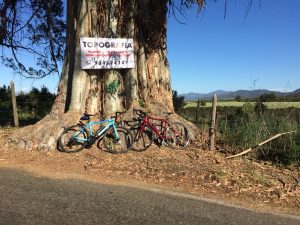 After a nice filling breakfast we headed from Casablanca southeast today, to the village of Cuncumen. The guides mapped out every minuscule road in the Casablanca Valley to avoid busy sections and the myriad of dirt roads. However we did have to ride 5km of gravel road due to construction. But these roads were beautifully scenic and we wound our way through one way backroads into the wine region hinterland.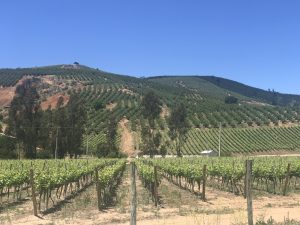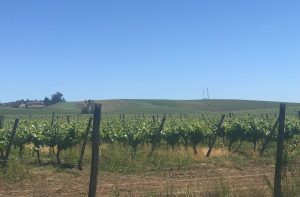 Today's terrain and challenges were we are told to expect for the next 14 days….we did about 3000 ft of climbing in 85 miles. From one lane 15% climbs to tastes of gravel and fast smooth tarmac, the road to Cuncumen brought through the heart of Chile's wine region in spectacular fashion. It is late spring in Chile, so asparagus and giant super sweet strawberries are in season now. Green olives are being harvested.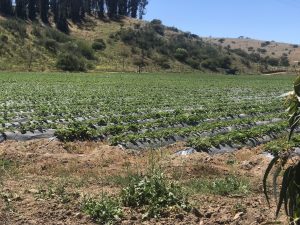 It's Break Time!
Each morning we have a morning break about 30 km out to allow the group to get back together and to hydrate. This morning's break was at a winery, we had our choice of tea or vino.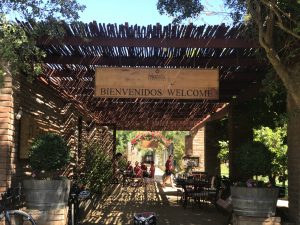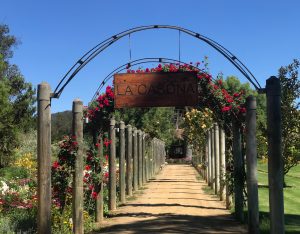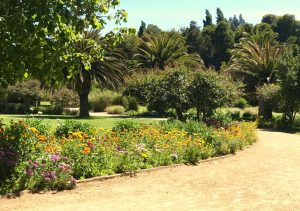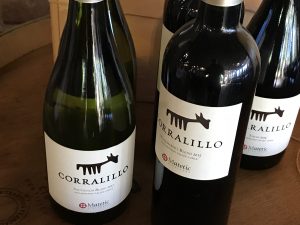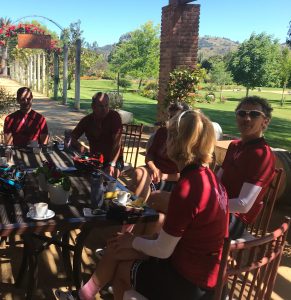 And it was hot today in this semi-desert climate….37C or 98.6F and not a cloud in the sky.
The Casablanca Valley vineyards are known for their Sauvignon Blanc and Chardonnay as well as Pinot Noir, Merlot and Syrah.
We have definitely arrived in Chile!
This my friend Rai, he calls me Mate, I call him Buddy.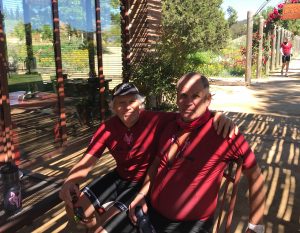 Life in the Country
We are seeing how the locals live, eat, work. Lots of rice, breads and meat,chicken and fish, simple delicious dishes. Of course wine is abundant but beer is not really enjoyed here. And surprisingly, good coffee is very hard to find….Chileans do not drink coffee. If it is offered, it is instant coffee! (the exception is Santiago). But not to worry, Max and Bruno have a gas fired coffee maker in one of the support vehicles for us!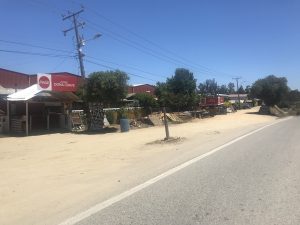 Typical rural businesses and always cash only!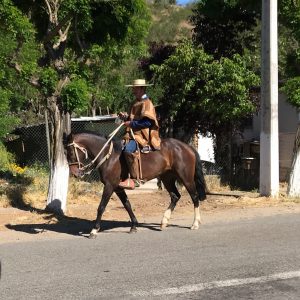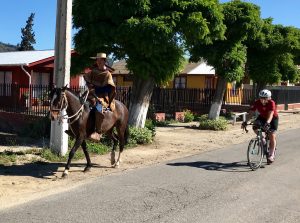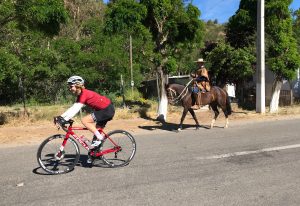 Fellow rider Jane and I ride past a local cowboy or gaucho as we passed through this village.
Our Hacienda
A word about our hotel. It was built with materials on the land where it sits. The roof trusses and rafters are from the eucalyptus trees, the walls and roofs are made from mud and straw (see below). These are double layers of mud which gives a cooling effect in summer and warmth in winter. The food, except for the beef and fish, comes from the property.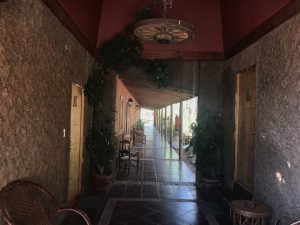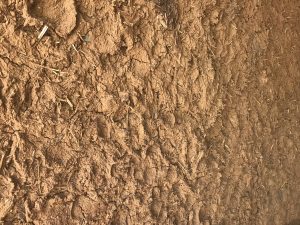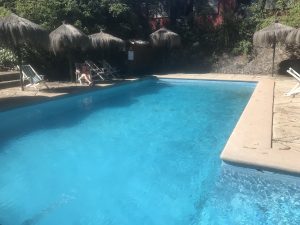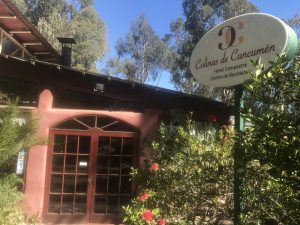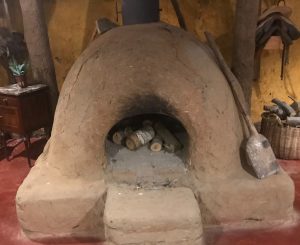 A wood oven made of mud in the hotel dining room for baking bread etc.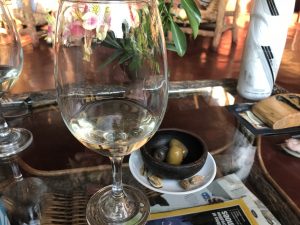 What's for Dinner?
Oh and dinner tonight you ask? Bread from the mud oven and Febre, Chile's native salsa, very flavourful and spicy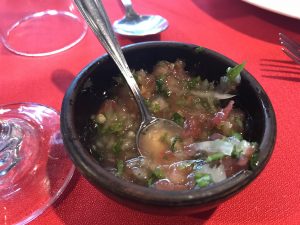 Followed by cream of asparagus soup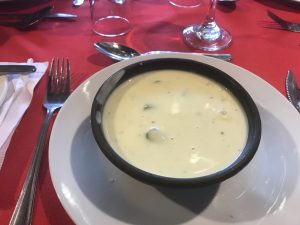 and entree of slow roasted beef with mashed potatoes, a honey custard for desert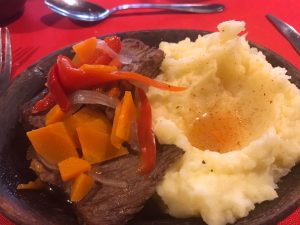 Note the dark bowls and plates, these are kilned in Chile using mud….they can be used in the oven or over a fire and they stay hot for a long time.
Tomorrow is another 100km day with some steep climbs, and as we head to the ocean, we will hit a couple of wineries along the way for a tasting or two.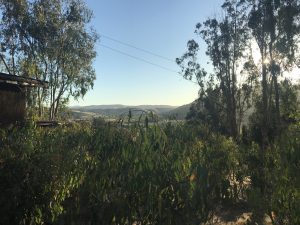 Biking 4Benches!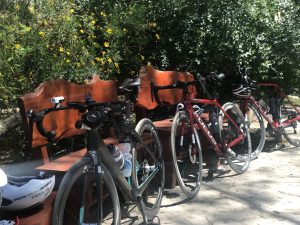 Ola!